Internal Circuit Representation Reference
This document covers only how a circuit is represented after a netlist is parsed. This representation attempts to be independent of how the circuit is analyzed. Any specific analysis approach should be implemented separately in the analysis package.
UML Class Diagram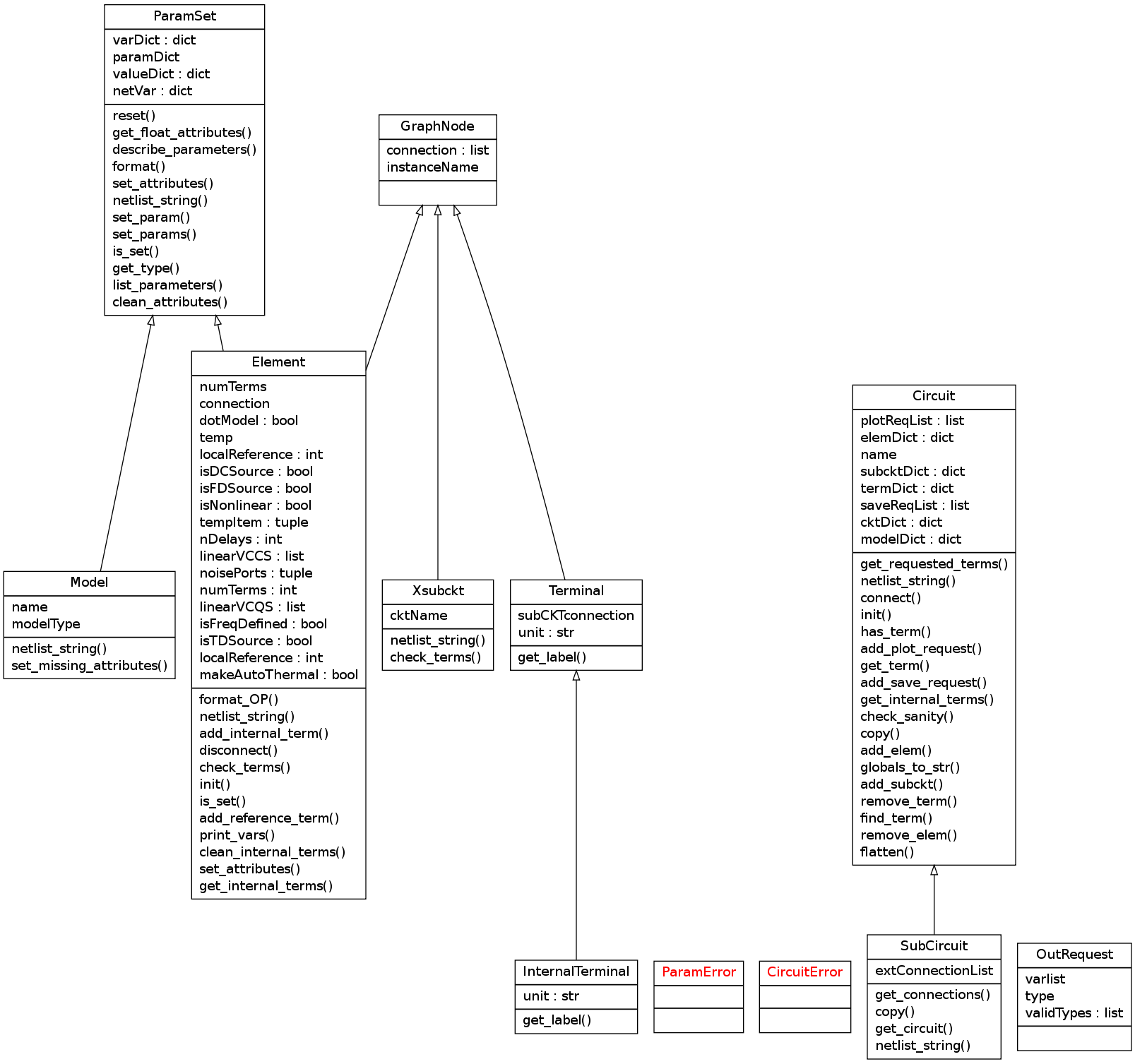 All device model classes are derived from the Element class.